Jim Westmoreland, Senior Pastor
Jim grew up as a missionary kid, born and raised in Zimbabwe, Africa. Jim and his wife, Laurie, have been married since 1983 and have served in full-time ministry since 1990. Laurie is a High School English teacher. Both Jim and Laurie are graduates of Oklahoma Baptist University. (1982) Jim has his MDIV from Southwestern Baptist Theological Seminary in Fort Worth, TX. Jim and Laurie have two adult daughters, Kali and Holly.
You can contact Jim at: pastorjim@fbcwatonga.com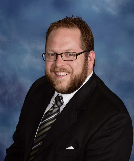 Brandon Kalicki, Youth Pastor
Brandon has been a part of FBC Watonga staff since the fall of 2008. Brandon has served at churches in Norman and Ponca City during his 14 years as a Youth Pastor. Brandon received a Bachelor's degree in Business from the University of Oklahoma before beginning his career in ministry.
Brandon and his wife, Shanna, have two children Kaitlynn and Joseph. Who are both members of the student ministry at First Baptist Church.
You can contact Brandon at:
brandon@fbcwatonga.com
Natasha Bennett, Administrative Assistant
Originally from Kansas, Natasha and her husband Cash, relocated to Watonga in 2011. They have been married since 2008, and have two sons, Isaac and Colsan.
In 2012 she became our church secretary.
You can contact Natasha at: info@fbcwatonga.com