Jim Westmoreland, Senior Pastor
Jim grew up as a missionary kid, born and raised in Zimbabwe, Africa. Jim and his wife, Laurie, have been married since 1983 and have served in full-time ministry since 1990. Laurie is a High School English teacher. Both Jim and Laurie are graduates of Oklahoma Baptist University. (1982) Jim has his MDIV from Southwestern Baptist Theological Seminary in Fort Worth, TX. Jim and Laurie have two adult daughters, Kali and Holly.
You can contact Jim at: pastorjim@fbcwatonga.com
Blayne Brower,
Youth Pastor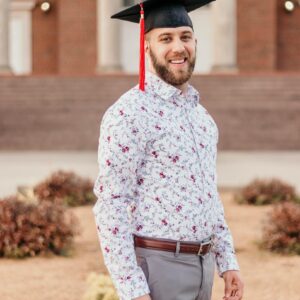 Blayne and his wife Brooke got married August 1 2020 and just graduated from Oklahoma Baptist University in May 2021. Blayne is originally from Anadarko. Blayne loves the Lord and people. Some of his favorite things to do are, drink coffee, go on walks with Brooke, study the Bible, and talk to people. Blayne is excited to begin his first full time ministry position here at FBC Watonga.